To watch in September and October
Nêrens | kykNET from 31 August

A new 13-episode Afrikaans drama series with English subtitles, Nêrens, Noord-Kaap, produced by Nagvlug Films, started on Tuesday 31 August on kykNET with the script that is based on an award-winning play, revolving around 3 estranged brothers who find their way back to the family farm, Nêrens, where secrets, heartbreak, and the truth surrounding their mother's death threaten the path to redemption. IPO member Nagvlug Films is also responsible for the dramas and movies such as Hotel, Wonderlus, Posbus 1, Meisies wat Fluit, Barakat, and Skemerdans.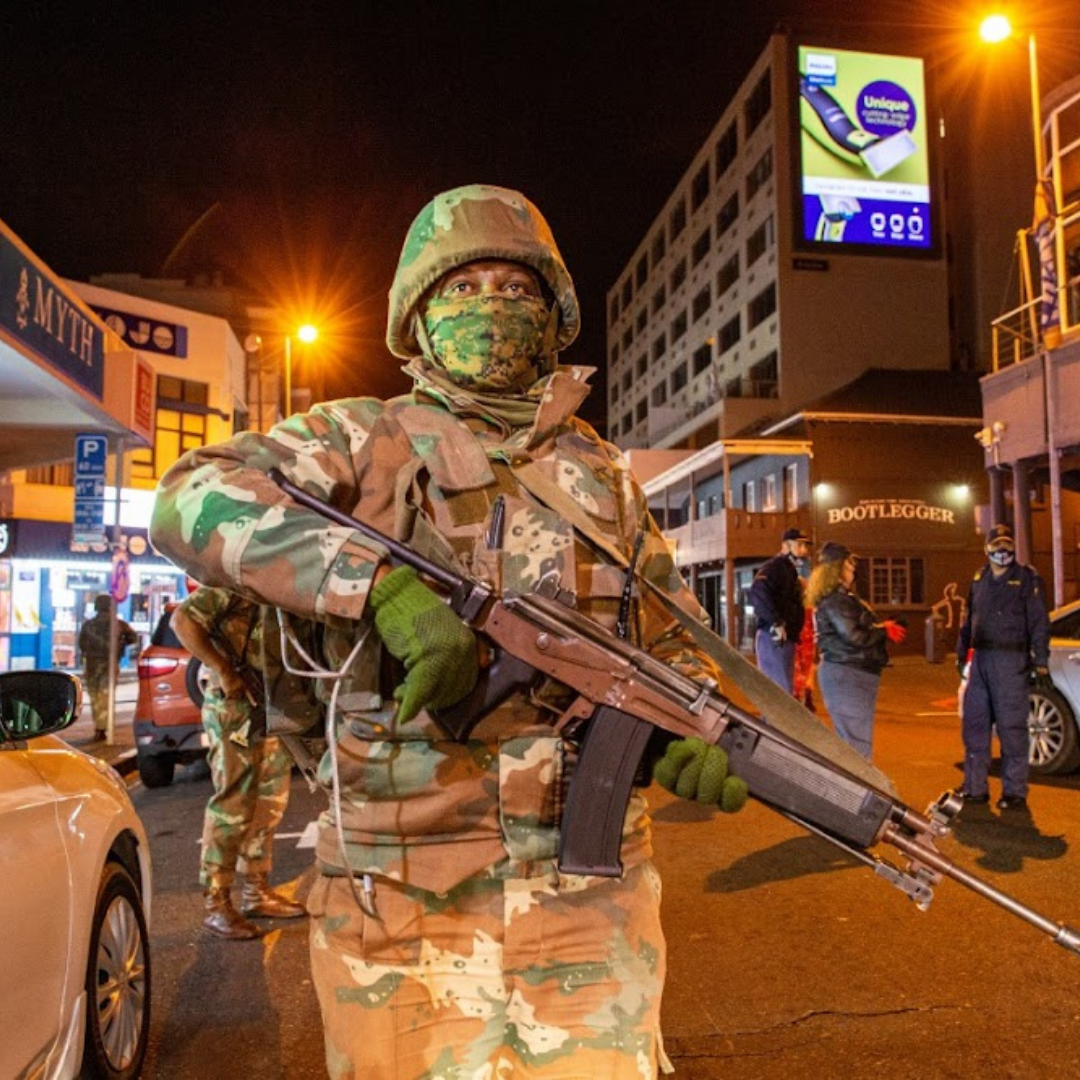 UNITED APART SA – LOCKDOWN REMEMBERED | Stream from 9 September 2021, first on Showmax
 
In March 2020, with just a handful of known infections, South Africa embarked on one of the strictest lockdowns in the world. United Apart SA – Lockdown Remembered is a deep dive into our country's official lockdown strategy and the effect it has had on society, the economy and our most vulnerable citizens. The first documentary from Arena Holdings, it features the likes of Professor Glenda Gray, president and CEO of the South African Medical Research Council, clinical infectious diseases epidemiologist Professor Salim Abdool Karim, and deputy governor of the South African Reserve Bank Rashad Cassid. There's also footage crowdsourced for the Sunday Times' #UnitedApartSA campaign, which urged South Africans to show how they were getting through lockdown by submitting video clips, images, voice notes, or anything else that captured the essence of this extraordinary event. United Apart is directed by Anton Burggraaf, best known for producing My Kitchen Rules South Africa, and produced by IPO member Ochre Moving Pictures.  Watch the trailer
TEMPTATION ISLAND SOUTH AFRICA | Showmax Original | New episodes every Thursday
 
Temptation Island South Africa, Showmax's first international reality TV series format, puts a local spin on Banijay's Teen Choice-nominated pop culture phenomenon, which has been adapted 25 times and counting. The ultimate relationship test, Temptation Island South Africa follows couples at a crossroads in their relationship, where they must mutually decide if they are ready to commit to one another for the rest of their lives — or go their separate ways. IPO member Afrokaans Film & Television (Survivor SA) is producing the 12-episode Showmax Original, which is hosted by Phat Joe. Watch the trailer
KAALGAT KAREL | Cinemas nationwide from 24 September 2021
 
Produced by Boondogle's Paul Egan and Meg Rickards (who is also the director), Kaalgat Karel tells the story of Karel Venter, a guy who loves the thrill of streaking during sports matches – and the accompanying social media stardom! He falls head-over-heels for the paramedic who saves him after a streak gone wrong, but there's a problem; she's a strait-laced single mom who has no interest in his streaking shenanigans. The film was in cooperation with kykNET, the Eastern Cape Development Corporation (ECDC), the Eastern Cape Provincial Arts and Culture Council (ECPACC), the Department of Trade and Industry (DTI) and its brand integration partners, Galito's, Red Alert and the Hathaway Group of Guesthouses. http://www.youtube.com/KaalgatKarel
ANGELIENA | Netflix from 08 October 2021
 
Angeliena's story is about SELF LOVE… and making money, terminal illness, divorce, nature, friendships, hardships, poverty, travel, hot doctors, plants, dreams, assholes, Ubuntu and… being GOOD ENOUGH. Netflix in association with Towerkop Creations, NFVF, Mad Solutions & DTIC present a Film by Uga Carlini, produced by Dumi Gumbi & Uga Carlini with Consulting Producers Vlokkie Gordon & Himesh Kar.
NEW MATERIAL | Cinemas nationwide from 15 October 2021
 
Award-winning South African comedy, Material, returns with a sequel in 2021, once again starring popular comedian, Riaad Moosa. Cassim Kaif, played by Riaad Moosa, continues to ply his trade as one of South Africa's few Muslim comedians while juggling the rigours of a marriage, a young child, and living with his aged parents in 'New Material.' Craig Freimond directed 'New Material,'it is produced by Ochre Moving Pictures and Blu Blood Africa and  distributed by Indigenous Film Distribution. Click the link to view the trailer