We highlighted some of our amazing members on our social media platforms during the course of June:
Gabriella Blumberg from Sanktuary Films shared the producing journey behind her award-winning short "Leemtes en Leegheid" in our Short Film Webinar.
What do you love most about producing?
"I love that films can become the catalyst for important conversations. Storytelling can be used to inspire, spark debate and make us examine ourselves and our place in the world. It is a wonderful experience being surrounded by talented people with the shared goal of bringing a story to life"
Mpho Tau is an IPO member from Bloemfontein.
Recent production I worked on…. I'm currently working and developing a documentary film which looks into student protests that took place in Bloemfontein around 1976 to late 1980, influenced by Soweto student protests of 16 June 1976.

What I love most about producing…. is the ability to initiate a concept, and see it through from the beginning until the end. I'm yet to grow in this aspect of my film making journey.
We're celebrating IPO member Stephen Nagel who is currently working on a new short, 'Protégé' which deals with a conversation around gender-based violence and the justice system. Read more and support.

What is your career highlight so far?
I won a Muse award at the WGSA for best spec script a couple years ago. It's always a good feeling to get a sense of validation from your industry peers. I also feel really proud each and every time I finish a new film.

What is your best advice for other up and coming filmmakers?
I don't have that much experience yet. I myself am an emerging writer-director, and from that perspective I'll say two things:
1) Do the work, even if you have to do it with few resources.
2) Network across, don't ONLY network up. The best resources and creative collaborations are with people on your level who can join you in the trenches and do the work with you, to learn and grow together.



We were delighted to have multi-award winning filmmaker Jordy Sank joining us to discuss his short film "Leemtes en Leegheid".

What do you love most about producing?
Producing can truly make or break a production, so there is nothing better than when a shoot all comes together and all the hard work and logistics pay off. When you watch a good film you worked on and only you know just how much work went into it behind the scenes it makes it all truly worth it.

What is your best advice for other up and coming filmmakers?
Every person involved in a film is a creative partner in telling a story, especially a producer who makes it all possible. What I have found is that a great producer is one that doesn't just do all the planning but fosters the creativity of the production and offers logistic ways to make the story the very best that it can be.
 
We're celebrating Michelle Nagel from Quizzical Pictures!
What was your most recent production?
What is your career highlight so far?
The highlight of my career currently would be, being given the opportunity to be Production Assistant then later Junior Production Coordinator on the same show in such a short space of time on a big production for Netflix, of which was my second show in the entire industry. And now I'm even part of a partnership where I am being trained to be a future Line Producer.
What do you love most about producing?
The Idea of a whole new challenge to tackle with every new production that comes.
What is your best advice for other up and coming filmmakers?
Put yourself out there and send that email to all the production companies you'd really want to work for because you will never know when you just might get that call. Once you get that chance, run with it and make the most of it!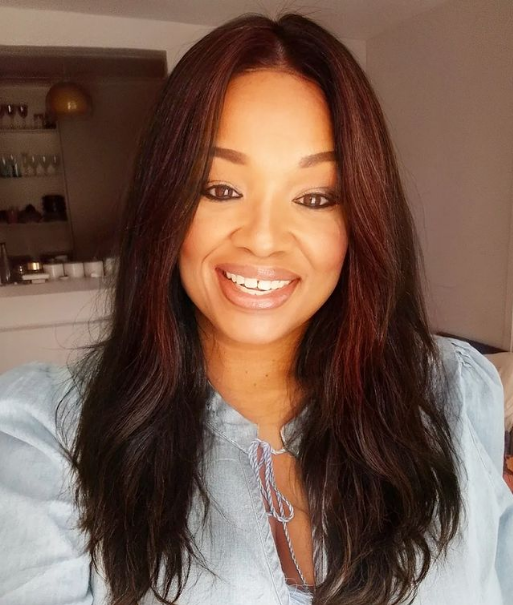 We are celebrating IPO member Alethea Volanie!

What was your most recent production?
The most recent production is 7Colours – reality hosted by Lillian Dube and Moshe Mdingi for Honey Channel

What do you love most about producing?
My journey in this role is fairly new unlike other positions I have had in production, but what I love about it is the freedom to tell stories straight from the heart. It's the amount of creativity that you had no idea was in you. it's being a part of the development right from the beginning. Media is a platform that should be used to influence people's lives in a positive way, we are given this platform to make a change.

What is your best advice for other up and coming filmmakers?
I want to echo the words of my late friend and big brother, Jamie Bartlett which he shared with me which has also become my mantra. There is a difference between being a star and being famous or a celeb. A celeb is all about the likes, the followers whereas a star is all about perfecting your gift and remember that you are constantly working on your craft. The training never stops. A star leaves people saying: I was moved by that movie/series, leaves people with something that changed them. So do you want to be a celeb or a star?

Remember that your gift without your character does not mean much. Your gift opens doors, your character takes you further, so have both EQUALLY.



Meet Chanél Muller, a line producer with Naglvug Films.

What was your most recent production?
8 part television series Donkerbos.

What is your career highlight so far?
Drama Series Nêrens Noord-Kaap for kykNET and all five seasons of the mockumentary series Hotel.

What do you love most about producing?
For me, producing at its core, is relational. It's about figuring out how the different elements work together to achieve each project's unique synergy. But mostly, I love that I get to meet so many incredibly talented individuals that I get to share my passion for this industry with.

What is your best advice for other up and coming filmmakers?
Work until you no longer have to introduce yourself. Be teachable. Stay humble
 
Our everyday crush is Khosie Dali from Miss K Productions. She is also an IPO EXCO member in the role of Company Secretary.
What do you love about producing?
I think the most rewarding part of production is when you finally see the execution of your work, and manage to share it with the rest of the world to see. All of a sudden all the hard work, blood sweat and tears and fighting during the process don't seem to matter as a much. It's in creating local employment opportunities, knowing that a family and community will improve a bit just because of your involvement on a project. But most of all it's forming relationships and bonds that will last a lifetime.
We celebrate Louis du Preez, a Line Producer from Nagvlug Films!

Most recent project?
Dinge van 'n Kind, 10 episode drama series for KykNet

Career Highlight?
Filming the feature film, Gaia, in the week leading up to the 2020 hard lockdown. The fact that we managed to complete the film after the hard lockdown was lifte makes me immensely proud. The film went on to win multiple international and local awards for cinematography, directing, make-up, editing and sound design.

What do you love most about producing?
The planning phase of each new project that I am involved in excites me the most. I get to collaborate with and source new creatives who are eager to create new worlds from the words in a script. I must admit that I also get a thrill out of making lists and ticking things off


Best advice for up and coming filmmakers?
Always be willing to try new positions within the film industry until you settle into the role you were meant for. My first job was as Unit Manager on a small production, after which I taught myself how to schedule and became a 2nd AD. Each position (be it in a role you are not interested in) leads to other opportunities and new contacts.
 
We're celebrating Tinotenda Ndudzo who recently worked on one of Quizzical Pictures' productions – Fool's Gold.
What is your career highlight so far?
I'm going to cheat, and name 3! 1. Getting the opportunity to work for a respected local production house alongside industry giants and being given a platform to have a creative voice & opinion on upcoming projects. 2. Being able to be a part of a pitch for – and be in communication with – numerous channels and broadcasters that, only a few months ago, I used to watch and celebrate from a distance. And 3, the chance to learn, learn and continue learning more about the business behind the camera lens.
What do you love most about producing?
Creating, I think that's all it's ever been and all it ever will be, for me. Being able to take a mental idea and turn it into a tangible piece of art that holds the power to potentially shift perspectives and change society for the better – that is exciting for me! I love the challenge. I enjoy the process of collaborating with other creatives. And the personal growth I gain from the characters in these stories & their outlook on what it means to be human, make me a better version of myself. The power of the story never ceases to amaze me.
We are celebrating Quinton Manqongwane
What was your most recent production?
I recently worked on two of Quizzical Pictures productions, which are Fool's Gold and Siyagopha for Heartlines.
 
What is your career highlight so far?
There have been lots of great highlights for me, like discovering what career I want to do really took me years to figure it out and film and television is where I belong. Having said that working for Quizzical Pictures has to be my biggest career highlight. I really enjoy working here and learning and being exposed to new things everyday about the film and television industry. I'm also looking forward to working on more projects at QP.
What do you love most about Producing?
Learning how things come together, seeing the bigger picture,improving by either doing it bigger, smaller, faster, better; lastly sharing the love and giving it my all.

What is your best advice for other upcoming filmmakers?
Be eager to learn, plan out all aspects of what you do to the best of your ability. The more organised you are, the more you'll be able to deal with the inevitable and lastly, always let yourself know that you're the best.
To close off Youth Month we spotlight Wandile Molebatsi from Coal Stove. Wandile is also a member of the IPO EXCO and heads up the Diversity Subcommittee. 
What do you love about producing?
What keeps me going as a producer is that I am telling stories that I want my kids and my family to see – stories that celebrate us as South Africans, Africans and human beings. Having the power to tell those stories motivates me as it demonstrates the sense of ubuntu that we have as a people.